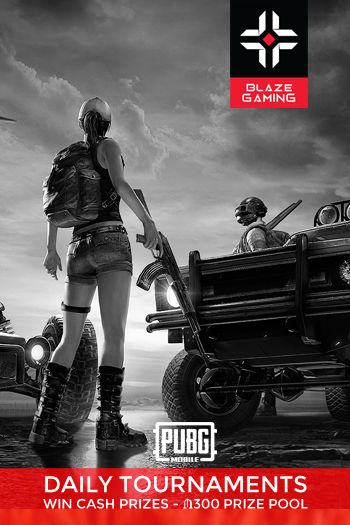 Wed 15.07.2020 18:00 - Thu 31.12.2020 23:59
M 3 - 10
Event name: PUBG Mobile Tournament
Venue: Online / Website
Longevity: Ongoing / Everyday
Prices: 3 AZN, 5 AZN
Age restriction: 13+

Blaze Gaming is an e-sports gaming platform that connects mobile gamers and gives them opportunity to compete and win prizes. Blaze Gaming conducts variety of games Daily! Tickets can be used to top-up your balance in their website, blazegaming.co, using wallet menu and selecting iTicket.az. We organize daily tournaments with variable prize pool and per kill awards. Hurry up to join, play and win!
Helpful info
Events can be visited by:

From 13+ age

Event duration:

15 July 18:00 - 31 Dec 23:59
Venue